Koru Kids is London's fastest growing childcare brand. They're making it easier and more affordable for families to access high quality childcare. A new childcare service that delivers outstanding nannies across London. 
Koru Kids aksed me to create a minimalistic design for their advertising. The billboards are displayed in print across bus stops throughout London.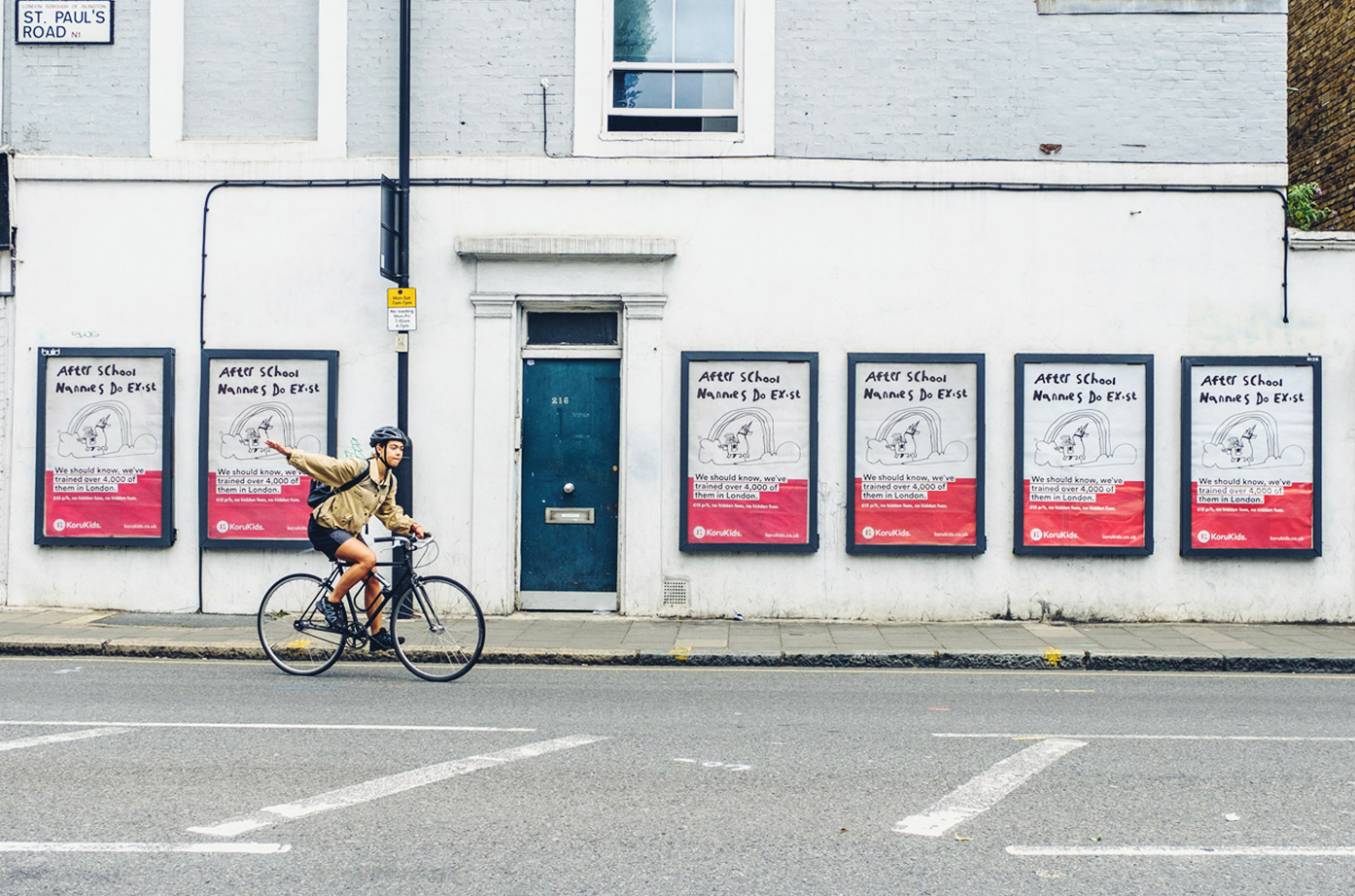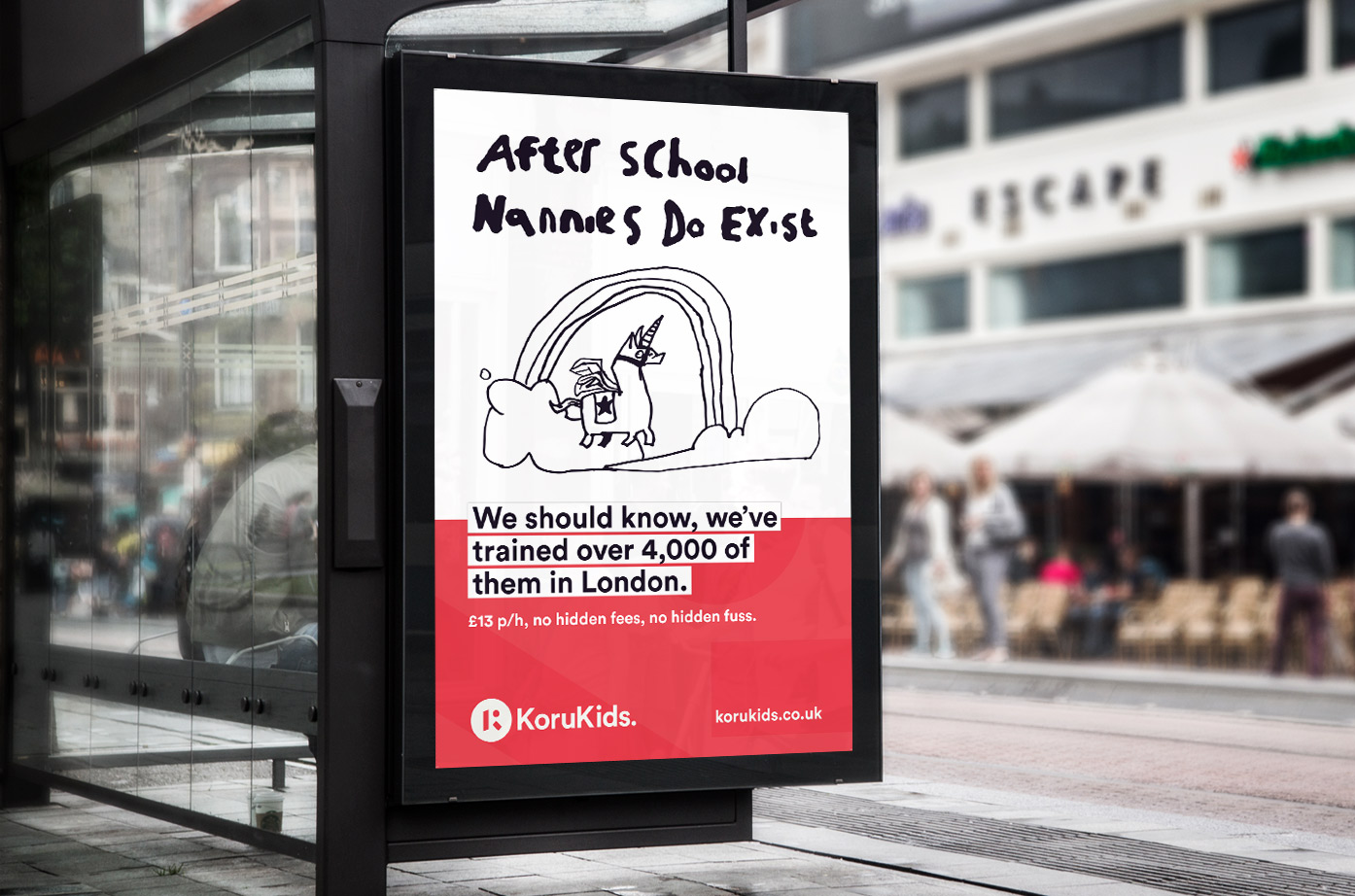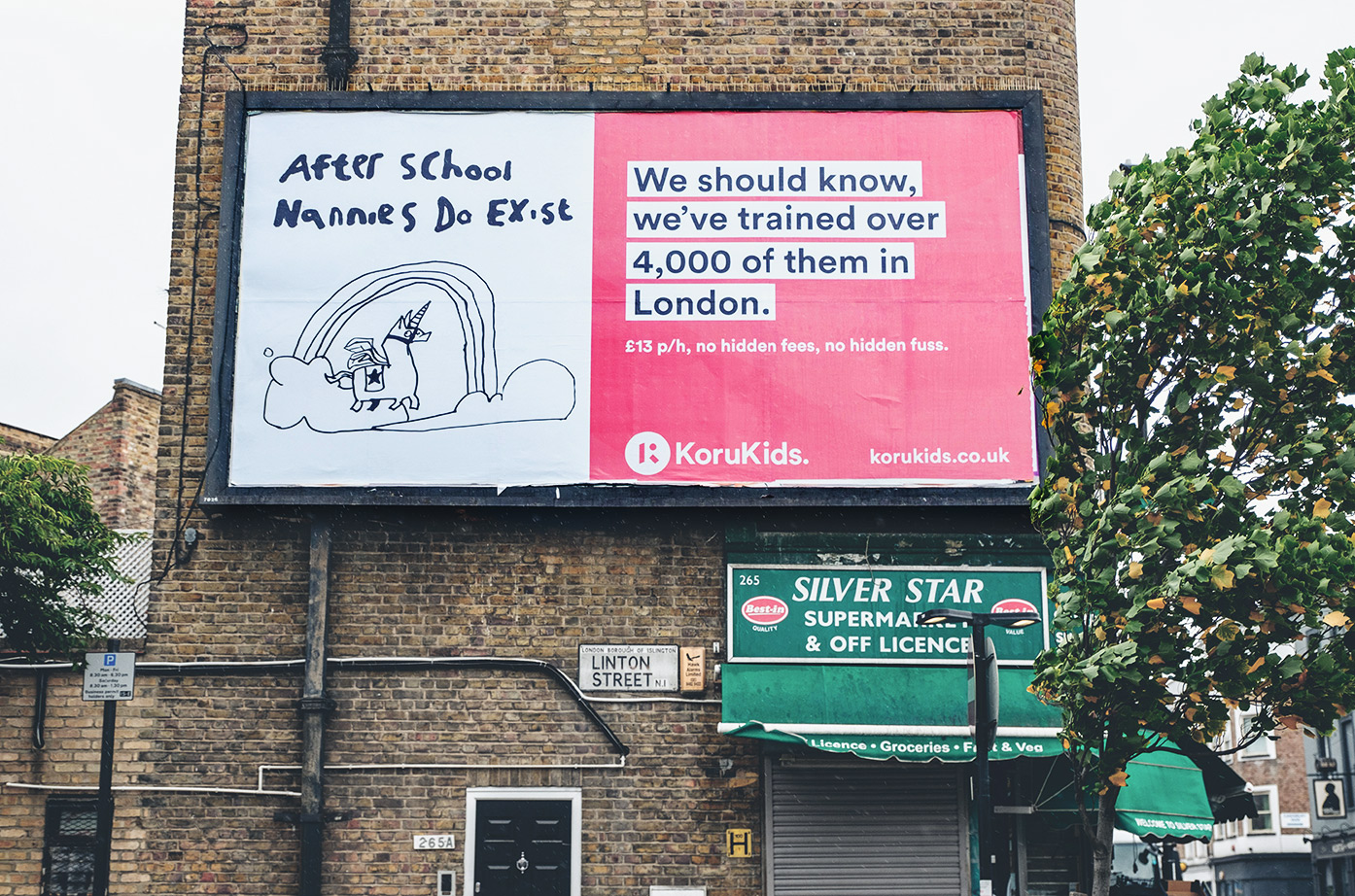 Want to see more projects?
[unex_ce_button id="content_sju0f4otp" button_text_color="#ff2e49" button_font="regular" button_font_size="15px" button_width="auto" button_alignment="center" button_text_spacing="2px" button_bg_color="#ffffff" button_padding="15px 30px 15px 30px" button_border_width="3px" button_border_color="#ff2e49" button_border_radius="0px" button_text_hover_color="#ffffff" button_text_spacing_hover="2px" button_bg_hover_color="#ff2e49" button_border_hover_color="#ff2e49" button_link="hello@studioniebauer.com" button_link_type="email" button_link_target="_blank" has_container="1" in_column=""]REQUEST PORTFOLIO[/ce_button]