I'm an international freelance graphic designer. I work with a wide range of diverse clients, from small companies to large, global brands, allowing me to significantly broaden my skill-set and market knowledge.
My experience as an enthusiastic freelance graphic designer.
I'm an independent senior graphic designer with 9 years experience in the design industry. I'm an expert in various formats, including both print and digital. My primary focus: print design, presentation design, creative artworking and web design.
I've had the pleasure of working with a number of international companies including Mirum, GE, FC Arsenal, Comic Relief, Boden, Ogilvy, Red Bull and many others. I work a lot with companies in London, Amsterdam and Salzburg.
Most of the time I work on projects remotely from my office in Salzburg. If required, I'm happy to work on-site in London. Most of my clients are based in the UK.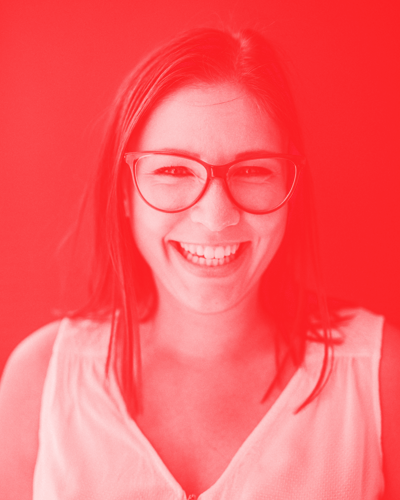 My design expertise: I work with various clients and different industries – fintech, media, sports, B2B, technology, charity and many more.
For each project I find the best possible solution including efficient time management and clear communication. Behind the big glasses are eyes with a lot of attention to detail.
My experience means I know how to make design and content great and functional to a high standard.
Areas of expertise
—
Print Design (marketing collaterals)
PPT, Keynote and Word templates
Business presentations
Squarespace and Webflow websites
Digital ads, social assets
OOH banner, booths
Personal Qualities
—
Strong attention to details
Solution-oriented
Reliable and pragmatic
Positive outlook

[unex_ce_button id="content_5qej9lqt4" button_text_color="#ff2e49" button_font="regular" button_font_size="15px" button_width="auto" button_alignment="center" button_text_spacing="2px" button_bg_color="#ffffff" button_padding="15px 30px 15px 30px" button_border_width="3px" button_border_color="#ff2e49" button_border_radius="0px" button_text_hover_color="#ffffff" button_text_spacing_hover="2px" button_bg_hover_color="#ff2e49" button_border_hover_color="#ff2e49" button_link="hello@studioniebauer.com" button_link_type="email" button_link_target="_blank" has_container="1" in_column=""]SAY HELLO[/ce_button]