Hey! I'm an international freelance graphic designer. I've worked with a wide range of diverse clients, from small companies to large, global brands, allowing me to significantly broaden my skill-set and market knowledge.
My experience as an enthusiastic freelance graphic designer.
I'm an independent senior graphic designer with about 7 years experience in the design industry. I'm an expert in various formats, including both print and digital. My main skills are: print design, presentation design, creative artworking, UI/UX.
I've had the pleasure of working with a number of international agencies and start-ups, including Mirum, GE, FC Arsenal, Comic Relief, Boden, Ogilvy, Red Bull and many others. I lived in London for a while and still work for on-site bookings in my favourite city.
Most of the time I work on projects remotely from my office in Salzburg. If required, I'm happy to work on-site in London. Most of my clients are based in the UK - feel free to contact me!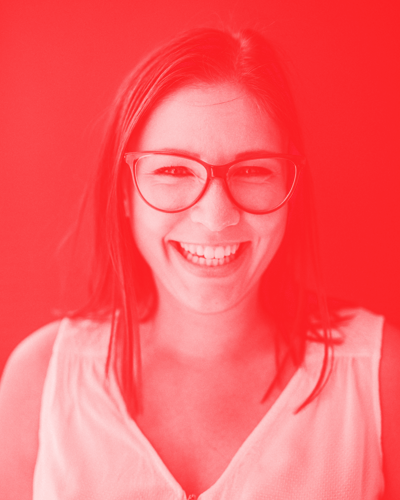 About my freelance work: I work with a wide range of clients, from agencies to start-ups and various sectors - fintech, charity, education, media, technology, sports and many others.
I'm flexible on timings and I will always get the project done on time and to a high standard. For each project, I try to find the best solution.
Areas of expertise
—
Print Design (marketing collaterals)
PPT, Keynote and Word templates
Creative artworking
Squarespace websites
Digital ads, social assets
OOH banner, booths
Personal Qualities
—
Strong attention to details
Solution-oriented
Reliable and pragmatic
Positive outlook

"I've worked with Natascha on several projects and she has proved herself to be an extremely creative, flexible and diligent designer. Natascha always listens to the briefs and tries her hardest to meet in the most timely and creative way. Natascha is also a great team player who is equally at home working for the English or German-speaking markets."
Comic Relief / Fiona Grace, Lead Creative
"Natascha was great and swooped in last minute to help us out on our project, turning around assets quickly and accurately, and communicating perfectly throughout."
Koru Kids / Lawrence Brand, Head of Growth
"Excellent job! Very efficient and great ideas. A pleasure to work with Natascha and I'd definitely recommend her. Great results too."
Sweet Tooth Tours / Lynne Staartjes, CEO
"This was a much longer project than we thought, with lots of bends and turns, but despite all the changes requested from the client, Natascha we were amazingly patient and helpful throughout. We came out with a really great PPT template."
Mirum / Alex Burger, Account Director
[unex_ce_button id="content_5qej9lqt4" button_text_color="#ff2e49" button_font="regular" button_font_size="15px" button_width="auto" button_alignment="center" button_text_spacing="2px" button_bg_color="#ffffff" button_padding="15px 30px 15px 30px" button_border_width="3px" button_border_color="#ff2e49" button_border_radius="0px" button_text_hover_color="#ffffff" button_text_spacing_hover="2px" button_bg_hover_color="#ff2e49" button_border_hover_color="#ff2e49" button_link="hello@studioniebauer.com" button_link_type="email" button_link_target="_blank" has_container="1" in_column=""]SAY HELLO[/ce_button]